Between 1865 and 1880, the railroad system grew rapidly, tripling in size and connecting urban areas throughout the country. Generally unchecked, railroad tracks cut through the heart of cities, with little concern for the best interests of residents and local business. Thirty-five-ton locomotives barreled down densely populated streets that ten years earlier saw only foot traffic and horse-drawn buggies. In 1876 alone, the Erie Railroad reported 61 deaths and 53 injuries among non-railroad workers.
Railroad traffic was particularly disruptive to the lives of women, whose social networks and daily routines revolved around street life. Children, who made playgrounds of city streets, were also increasingly vulnerable. As The Great Strike took hold throughout the country, people from all walks of life joined in solidarity with workers. In Pittsburgh, men, women and children alike vented anger at the railroad, which degraded the lives of many to create wealth for a few.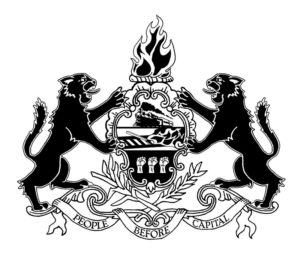 Current State
The original railroad crossing sign post which this historical marker was mounted to in 2008 was replaced in 2018, and this marker was removed and reinstalled on the new pole by unknown actors. This historical marker was subsequently removed in early 2020.